Code of Practice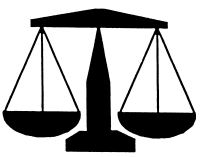 Parking Enforcement Agency
CODE OF PRACTICE
Wheel Clamping Code of Practice
Parking Enforcement Code of Practice
Code of Practice for Wheel Clamping on Private Land
National Informant Code of Practice April 2003
A parking agreement with the customer must be in place from day of commencement of the Agreement and before any clamping takes place.
The Authorised user shall not charge a clamp release fee above £135.00 (cash) or £140.00 (credit card)
If a vehicle is immobilised, the Authorised User shall strive to release the vehicle within a period of two and a half hours from the time when the owner of the vehicle requests to be released.
For all vehicles which are clamped there must be at least one sign clearly visible from the vehicle's parked position; signs placed at the entrance to a car park have no legal significance.
If a vehicle has been immobilised by the Authorised User, the Authorised User should accept payment by VISA, Master Card, Access, or cash only as a last resort.
The Authorised User should deal with all complaints or disputes it receives within a period of 21 working day of receipt of the complaint.
The Authorised User shall take photographic evidence of every vehicle which is immobilised under the terms of the Agreement to show that there was no permit on display, or to establish the reason for the vehicle being immobilised.
A period of 5 to 10 minutes should be allowed on residential developments to allow resident permits to be collected, and a visitors permit can be obtained.
The Authorised User shall display their company logo on all transport relating to car park management or enforcement.
All car parking warning signs shall be of a minimum size of 10 inches by 15 inches.
All signs shall state appropriate warning in bold, identify the Authorised User responsible and give a 24 hour contact number.
All employees of the Authorised User shall carry identification at all times and shall wear uniform as supplied by the Authorised User.
The Authorised User must ensure that all employees are given sufficient training in their duty and be able to show that they have the capability to carry out their job.
A minimum period of four weeks training shall apply and should continue until the employee is confident and professional in carrying out their duties.
The Authorised User will not, under any circumstances, immobilise any emergency, police, fire brigade, ambulance or security transport vehicles.
The Authorised User must display the trademark to show that the service provided complies with the parking enforcement code of practice.
The Authorised User shall not clamp any vehicle whilst its engine is running or has persons still in the vehicle.
No vehicle should be clamped if it is causing an obstruction, I.e. blocking access, which might prevent access of emergency vehicles.
Situations not accepted under this code of practice are as below:
Unprofessional behaviour, threatening behaviour, intimidation, aggressive behaviour.
Poor Administration on behalf of company.
Insufficient warning signs in position.
Poor communication.
Complaints not dealt with within 21 days, or not dealt with at all.
Extortionate, unwarranted amounts being charged.
Blocking in vehicles and then clamping them.
Taking only cash payments.
Not wearing uniforms and not carrying identification.
Giving commission to land owners or others.
Charging over £135.00 (cash) or £140.00 (credit card) as a clamp release fee.
Charging over £130 as a tow away fee.
Charging over £25 per day for storage.
If a new contract has been entered into, the signs should be in place for a period of not less then five working days, prior to any clamping taking place.
The Authorised User must keep a record of all clamping undertaken by computer or on paper records, for a period of 12 months and must record all complaints received.
All car park warning signs must have the conditions of the car park clearly stated so as not to confuse the motorist.
Window stickers must be used to inform the driver of the vehicle of the way to make payment and the method of payment, including how to make an appeal.
The Authorised User must supply a notice of the clamping incident, to include date, model, make of vehicle, vehicle registration, persons responsible for clamping the vehicle by reference and the exact location.
The Authorised User must keep in force employee and public liability insurance to a minimum of £5 million.
The Authorised user/ company must provide a Heath & safety policy for all there clients & employees & when requested show there policy objectives.
---
NOTE
75% of private clamping companies charge an annual fee for their services, ranging from £100 - £1000. You are under obligation to charge for this service according to your contractual Agreement. The Agreement must show that the land owner is not making a profit from the clamped motorist. If, for some reason, civil proceedings are taken against you as an Authorised User, you can then show that you undertake a professional and necessary service.
The Parking Enforcement Agency will not be held liable in any way in connection with this Agreement.
Declaration:
Name: ________________________________ Position: _________________________
Company: ____________________________________________________________
Address : ____________________________________________________________
____________________________________________________________
___________________________________ Post code: _______________
Telephone : _________________________________
We agree to abide to the code of practice and show duty of care.
We are registered as a company for tax and vat (if applicable).
We will inform all employees, agents and contractors of the terms and conditions of the code of practice.
We will ensure that the code of practice is enforced against its employees, contractors and its agents.
Signed : ______________________________________ Date : ____________________
---
Wheel Clamping Information Sheet
Reference system that can be used for wheel clamping companies
| | |
| --- | --- |
| P | Permit holders only |
| F | Free parking whilst on premises |
| NO | No parking |
| D | Disable driver only |
| U | Use Designated bays only |
| M | Maximum stay |
| H | No parking on yellow lines |
Example of reference code used: P1203SR
P1203SR
This is displayed as the permit holders time when they where clamped (1203)
This is the clamping operative's name, Simon Ridge (SR)
---
Example of Charge Notice
CC22/1-0017 Charge Notice
A Clamping Co
PO BOX 883, SOUTH CROYDON, SURREY CR2 8YT
ATTENTION
YOU HAVE BEEN CLAMPED AND YOUR
REGISTRATION NUMBER RECORDED
WARNING
IT IS A CRIMINAL OFFENCE
IF YOU DAMAGE THIS CLAMP
(MR ROGER LLOYD VERSUS THE DIRECTOR
OF PUBLIC PROSECUTIONS,
LORD JUSTICE NOLAN & MR JUSTICE JUDGE
PRESIDING 20TH JUNE 1991)
YOUR VEHICLE WILL HAVE THE CLAMP
REMOVED ONCE YOU HAVE PAID THE RELEASE FEE IN
FULL TO A Clamping Co.
THE COMPANY RESERVES THE RIGHT TO TOW
AWAY AND IMPOUND YOUR VEHICLE AT A
FURTHER COST OF £90 INC. VAT
| | |
| --- | --- |
| Please Quote Reference Number : | Ref. No. |
TEL: 0208 1234 5678

TERMS & CONDITIONS OVERLEAF
---
Example of Charge Notice
(terms & conditions printed on reverse)
THERE IS A £3.00 TRANSACTION FEE
FOR ALL CARDS USED.
ALL COMPLAINTS MUST BE IN
WRITING AND SENT TO:-

CUSTOMER LIAISON DEPT.
A Clamping Co
PO BOX 883
SOUTH CROYDON
CR2 8YT
COMPLAINTS WILL NOT BE DEALT
WITH OVER THE TELEPHONE.
ALL COMPLAINTS WILL BE DEALT
WITH IN WRITING WITHIN 14 – 21
WORKING DAYS.
Parking Enforcement Agency

CODE OF PRACTICE
Registered Trade Mark